Enjoy making your own homemade Anti-Cellulite Oil as an alternative to Anti-Cellulite Cream
Cellulite - a collection of fat, water and waste that's trapped beneath the skin. Cellulite can be eliminated but it's not a quick fix. 2 Recipes that are known to work are featured below.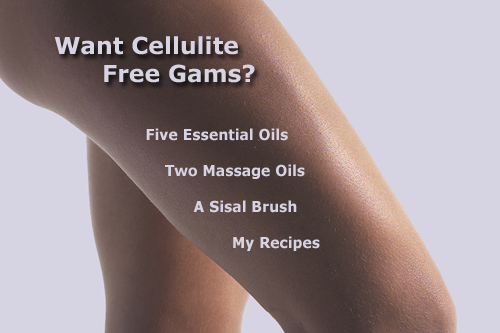 cinnamon-leaf essential oil, juniper essential oil, rosemary essential oil, cypress essential oil, orange essential oil
There are numerous essential oils that serve as anti-cellulite oils. The key is to increase circulation and strengthen connective tissue. Cellulite which sits just under the skin giving the rippled appearance is not a different kind of fat cell, but a collection of waterlogged cells that squeeze the capillaries and decrease circulation. Anti-cellulite treatment such as vigorous daily massage with an anti-cellulite oil, exercise and diet can improve the appearance of your skin. The astringent essential oils tighten tissue, reduce water retention and help to detoxify the blood.

Tip: Drinking plenty of water every day helps to flush wastes from the blood, reduces constipation which helps to prevent toxins from building up in fat cells, therefore reducing the appearance of cellulite.
If you enjoy this site please share it with others.
Anti-cellulite Oil Recipe:
Spicy
1/4 cup hazelnut oil
1/4 cup jojoba oil
10 drops cinnamon-leaf essential oil
10 drops juniper essential oil
10 drops rosemary essential oil
10 drops cypress essential oil
5 drops orange essential oil
Fruity
1/4 cup hazelnut oil
1/4 cup jojoba oil
10 drops cypress essential oil
8 drops grapefruit essential oil
7 drops cedarwood essential oil
5 drops orange essential oil
5 drops lemon essential oil
5 drops lime essential oil
Pour the oils into a sealable glass bottle, and mix them thoroughly. Store in a cool, dark place; use the oils within 6 months. Shake thoroughly before using.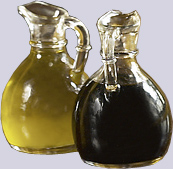 Take Care!
The fruity anti-cellulite oil has citrus oils, which cause photosensitivity when skin is exposed to sunlight. This can lead to unsightly brown spots on the skin, which can take a long time to fade. Never use this oil prior to going out in the sun.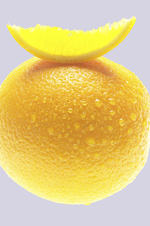 Exercise
Cellulite is a chronic condition requiring continual maintenance. It responds well to vigorous exercise, but reducing it is a long process. Several types of exercise can lessen cellulite. Bike-riding, walking, stair-climbing and in-line skating all work the lower body the most, where cellulite tends to develop. In addition, weight training is extremely useful: It strengthens and tones the muscles and, when done every other day, can show results in just a few weeks. Yoga is also a great way to strengthen the muscles and joints. Exercise at least 30 min. a day, progressing to longer workouts. Be sure to drink plenty of water, too.

Application:
Take a warm bath or shower; then finish with a cold rinse. Using a sisal brush, gently rub the cellulite areas, starting with your feet and moving up, until your skin is slightly red. Vigorous massage with one of the anti-cellulite oils, also starting with the feet and moving up, until the skin has completely absorbed the oil.
Ingredient Benefits:
Hazelnut oil for softer skin: Due to its light consistency, hazelnut oil deeply penetrates and softens the skin.
Cinnamon-leaf oil for strengthening: The essential oil produced from the leaves and twigs of the cinnamon tree helps to strengthen connective tissue and stimulate blood flow.
Juniper and rosemary oils for circulation: Both juniper and rosemary oils are stimulating and refreshing. They help increase circulation, decongest sluggish and under active tissues and stimulate the body's metabolism.
Citrus oils for astringency: Lemon, lime and grapefruit essential oils have a potent astringent effect. They strengthen the capillaries, tighten skin tissue and reduce water retention in cells. Since they also increase circulation, they prevent lymph accumulation. Orange oil is slightly less astringent, but it has the same general properties and is gentler on the skin. It also has a calming effect.
Jojoba oil as a preservative: Though jojoba oil is expensive, it doesn't go rancid, and even helps preserve other oils; it also makes them easier to apply. Jojoba oil softens the skin and balances sebum production.
Cypress oil for detoxification: Cypress essential oil, distilled from cypress needles and cones, is a strong astringent that reduces water retention, stimulates circulation, firms tissue and detoxifies blood. This spicy oil, which smells like pine or cedar, helps treat varicose veins and is also an excellent anti-cellulite oil.
Join Our Free Newsletter

and
Get This FREE
brand new E-Book

"A-Z Reference Guide"

which includes links to all the recipes on this site plus
Ingredients Benefits
and HOW TO TIPS.
We value your Privacy