Enjoy making your own homemade Eye Baths
Eye baths made with eyebright tea or a few drops of the diluted tincture soothe and clear the eyes while helping to ease puffiness and swelling. If you have itchy eyes, tired eyes, inflamed eyes, bloodshot eyes, swollen eyes, dry eyes, bag under eyes, puffy eyes and red eyes an eye bath might relieve the discomfort. 3 Eye Bath Recipes below for just these conditions.
A hardy perennial mint with bright green serrated leaves, spearmint has served as an important medicinal herb for millennia.
Look deep into someone's eyes and it will reveal to you a whole lot about the constitution and physical health of that person. Allergies, exhaustion are just two of the conditions that leave a mark on the eyes. A refreshing soothing eyebath before bedtime can gently rinse away the day's dust and irritants, while in the morning the eyebath helps "wake up" the eyes and wash away any residue of sleep. Eye baths made with natural ingredients are best, since they are safe, gentle and effective, as well as easy to make and inexpensive.

Moneysave Tip: If you don't want to buy an eyecup or can't find one in stores, use a shot glass or an eggcup with rounded edges instead.
If you enjoy this site please share it with others.
Eye Bath Recipe:
For itchy eyes
1 1/3 cups distilled water
1 tsp. dried spearmint leaves
1 tsp. fresh rose petals
For tired eyes
1 1/3 cups distilled water
1 tsp. fennel seeds
1 tsp. fresh rose petals
For inflamed eyes
1 1/3 cups distilled water
1 tsp. eyebright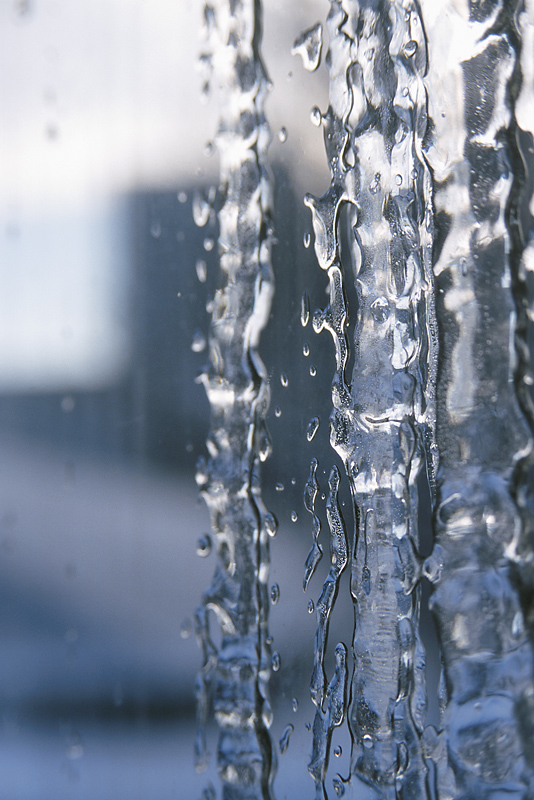 Boil the water and wash all of the other ingredients.
Pour the boiling water over the herbs, seeds or petals and cover. Steep for approximately 15 min.
Strain the tea using a coffee filter. Strain again and then store it in a bottle. Note: All containers should be washed thoroughly in hot water or run through a dishwasher before use.
You can use an herbal tincture instead of dried herbs, if you prefer. Add 10 drops of tincture to 1 cup of distilled water; shake. Boil the mixture and use as directed.
Take Care!
Homemade eyebaths should always be used within 24 hours to prevent the growth of bacteria. Keep the bottle in a cool dark place or refrigerate it when not in use. Beware of eye baths that contain sea salt; these are often recommended as beauty treatments for the eyes. The salt becomes an irritant to the conjunctiva; it also ends up drying out the eyes, as well.
Relief for the eyes - An eye pack that is made from a cooling compress of green tea is known to be beneficial to tired, strained eyes.

Application:
Thoroughly wash your hands with soap. Fill an eyecup halfway with an eye bath solution and bend your head down. Carefully press the eyecup to your closed eye. Tilt your head back while slowly opening your eye. Blink several times. It is helpful to hold a towel or tissue to your cheek to blot any solution that may run down your face. Discard the used solution and refill the eyecup. Repeat twice on the same eye. Wash the eyecup to prevent possible contamination of your other eye before repeating the procedure on the other side.
Ingredient Benefits:

Fennel seeds for tired, dry eyes: An eye bath with fennel-seed tea is clarifying, cleansing and refreshing for tired eyes. It also helps lubricate dry eyes. Fennel-tea eye baths are ideal for individuals who must work in front of computers or strain their eyes in other ways, since they relax the eye muscles and relieve eyestrain.
For red, itchy eyes: An infusion containing fresh or dried spearmint leaves can help to stimulate the production of tears and refresh the eyes when used as an eyebath. In addition, eye baths with spearmint tea alleviate burning and itching.
Eyecups for thorough cleaning: Eyecups are available in most pharmacies and drugstores. Their slight oval shape generally provides a much better fit than other device; some are specially formed to curve slightly up and around the eyes, as well.
Join Our Free Newsletter

and
Get This FREE
brand new E-Book

"A-Z Reference Guide"

which includes links to all the recipes on this site plus
Ingredients Benefits
and HOW TO TIPS.
We value your Privacy