Enjoy making your own Facial Skin Toner
Cooling botanical skin toners may help to ease skin reddening.
Whether you have dry and sensitive skin or oily, blemished skin, natural facial skin toners without alcohol you can make yourself can be customized with botanical extracts and oils. All natural skin toners are easy to make yourself and can aid in restoring your skin's natural beauty.
Tip: Compresses of chilled toner help sooth swollen, reddened eyes: Dampen 2 cotton pads well with toner, lie down with your head slightly elevated and place pads on your closed eyes for about 10 min. Facial toner can be used to soothe your skin following hair removal. After shaving your legs or underarms, apply a little toner to help prevent irritation.
If you enjoy this site please share it with others.
Skin Toner Recipe
Rose Toner
1/2 cup rose water
3 tbsp. orange-blossom water
4 drops everlasting oil aka Helichrysum oil
8 drops lavender essential oil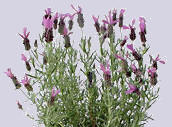 Pour all ingredients into dark glass bottle and shake well before each use. The everlasting oil protects against damage from irritation and inflammation and supports the natural functions of your skin. Lavender essential oil prevents cracking and heals minor inflammations. It also helps relieve itching and is very good for cases of eczema.
Elderflower Toner
2-3 drops honey
1 tsp. elderflower glycerite
3 tbsp. rose water
3 tbsp. orange-blossom water
This toner is especially good for thirsty, dehydrated skin. Dissolve the honey in the elderflower glycerite and pour into a 4-oz. dark glass bottle; add the rose and orange blossom waters. Shake the blend well before each use.

Components in the elderflowers, when combined with honey, act as a humectant, which means that they help draw moisture from the air to the skin. This makes them particularly well-suited for sensitive skin. Honey also helps alleviate parched, flaky skin.
Patchouli Toner
8 drops patchouli oil
1 tsp. lemon-balm glycerite
6 tbsp. rose water
For mature, sensitive or environmentally damaged complexions, blend patchouli essential oil in lemon-balm glycerite. Top it off with rose water and pour it into a 4-oz. dark glass bottle. Shake before using. This blend is ideal for chapped skin.
For Skin with Large Pores
5tsp. freshly squeezed cucumber juice
2 tsp. distilled water
2 tsp. mint hydrosol
2 tsp. yarrow tincture
1 tsp. freshly squeezed lemon juice
Mix the ingredients. Pour the liquid into a bottle and store it in the refrigerator. Shake it before use. This toner should be used within 1 week or so.
For Blemished Skin
1 cup mint hydrosol
3 tbsp. dried chamomile flowers
3 tbsp. dried lemon-balm leaves
2 tbsp. wheat bran
1 tbsp. freshly strained raspberry juice
1 tsp. raw apple-cider vinegar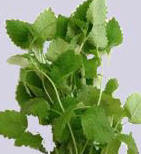 This toner helps heal painful pimples and removes bacteria and excessive oil. Bring the mint hydrosol to a simmering a small pot. Remove it from the heat and add herbs and the wheat bran. Cover; steep for 1 hour. Strain the mixture through a fine sieve, and then through a coffee filter. Squeeze the filter to extract all the liquid. Pour the toner into a bottle with the juice and vinegar. Refrigerate. Shake well before each use. It will keep for up to 2 weeks.
For Oily Skin
1 cup mint hydrosol
3tbsp. dried coltsfoot flowers
3 tbsp. dried sage leaves
1 tsp. raw apple-cider vinegar
This toner speeds the healing of pimples and regulates the activity of the oil glands. Simmer the hydrosol in a small pot, and then remove it from the heat. Add the herbs and cover. Steep for 1 hr. Strain the mixture through a fine sieve then filter. Squeeze the filter to extract all the liquid. Add the vinegar and store in a bottle. Shake before using. It will keep for about 2 weeks in the refrigerator.

Application:
Use toner regularly in the morning and again in the evening after cleansing. Simply dampen a soft cloth or cotton pad with toner and use it to moisten your face, neck and upper chest. For extremely oily skin, or if you have been perspiring heavily, use the toner several times between cleansings during the day.
Ingredient Benefits:
Rose water for delicate skin: Produced when extracting the essential oil of rose, rose water is a good base for a toner. It is added to many skin-care products because of its tightening, invigorating effect. Used alone, rose water nourishes the skin and helps make it stay soft and silky.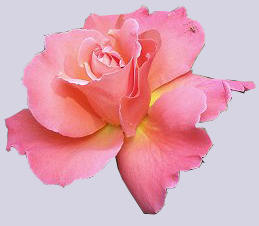 Orange-blossom water for gentle freshening: Like rose water, orange-blossom water is a by product of the essential-oil extraction process. Made when producing neroli oil, it is mildly astringent and helps restore suppleness and vitality, which are often lacking in mature skin. It naturally soothes sensitive facial tissue and increases blood flow to the skin.
Preserving toner: Homemade toners will keep for about six months. During summer, it is advisable to store them in the refrigerator to preserve their freshness. Manufacturers add alcohol to their recipes to extend the shelf-life of the commercial toners and astringents. When making toner at home, it is best to avoid using alcohol in your blends. Alcohol is particularly irritating to sensitive and dry skin because it removes the oils that protect the skin. For a natural preservative, try using vinegar-especially mild cider vinegar-in your homemade toners instead. Just add a few drops of vinegar to your toner mix; be sure to shake well before using.
Cucumber juice to tighten skin: Fresh cucumber juice contains vitamins and large amounts of natural sulfur, which help to tighten pores and disinfect the skin, giving it smooth, clear and healthy appearance.
Apple-cider vinegar for blocked pores: Unprocessed and unheated apple-cider vinegar, which is light brown, cloudy liquid, contains malic acid, a natural alpha-hydroxy acid. This substance gently loosens the dead skin cells on the surface of the face, leaving smooth, silky skin. Diluted apple-cider vinegar also acts as a normalizer, since it can regulate the oiliness of the skin. In addition, it helps prevent inflammation. You can find it in many health food-stores.
Yarrow tincture for clear skin: A tincture made from yarrow flowers and leaves can help control oil production because of the herb's astringent properties. It is also effective for treating inflamed, infected pimples. Yarrow tincture is available in health-food stores that specialize in herbal medicine.
Mint hydrosol for inflammation: The process of producing essential oils leaves behind watery by-products, or hydrosols, which retain the plants healing properties in diluted form. Mint hydrosol, which is made from the peppermint plant, can freshen and clarify oily, blemished skin. It also has a mild antibacterial effect and helps prevent the formation of red, inflamed, painful pimples.
Raspberry for circulation: Raspberry purée contains sulfur, which helps to counteract inflammation and promotes circulation.
Hydrosol - The condensed water that is left behind when plants are steam distilled to make essential oil. A little like waters made from roses and lavenders and other herbs, except more pure and a little more concentrated. You can make your own waters, just by steeping an herb in warm water and straining. Or, you can purchase hydrosols. See below. What is a hydrosol?
Make your own Tinctures
Tinctures are alcohol-based solutions which draw out the healing ingredients from herbs and flowers. You can make tinctures using wild flowers or flowers from your garden. Simply use chopped flowers and pack it in a jar half filled with the strongest vodka. Use 100 - 150 gr. fresh flowers or herbs to 150ml alcohol. If you use dried herbs or flowers use only 10 - 15 gr. in 150ml alcohol. Seal the jar and leave it in on a sunny window sill for 2 - 3 days. Then store in a dark place at room temperature for 2 - 3 weeks, shaking it every day. Strain through muslin cloth and store in a dark bottle. The tincture will keep for 2 - 3 years.
Join Our Free Newsletter

and
Get This FREE
brand new E-Book

"A-Z Reference Guide"

which includes links to all the recipes on this site plus
Ingredients Benefits
and HOW TO TIPS.
We value your Privacy