Enjoy making your own homemade Shampoo
Making your own homemade natural herbal shampoo specifically formulated for your hair type may be the answer you have been looking for. Bergamot essential oil regulates the activity of the sebaceous glands on the scalp, preventing the overproduction of oil.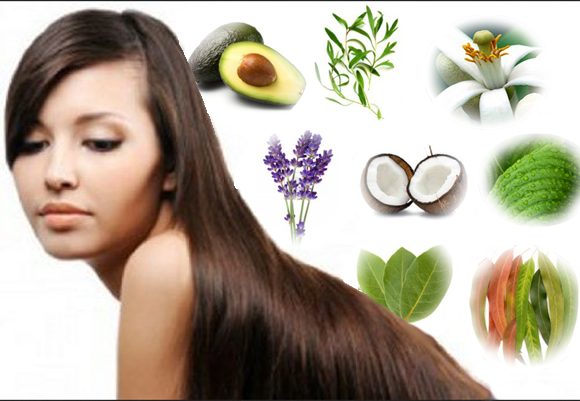 A soft, shiny, healthy head of hair is quite a blessing. Whether you have normal, fine hair or oily hair and dandruff, a well-groomed appearance can strengthen one's self confidence and image. Today, many commercial shampoos have cleansers that are too harsh and have a drying effect on the scalp, making it produce too much oil for those suffering with an oily hair condition. Normal hair is easier to maintain but it too can benefit from a milder shampoo. Making your own homemade natural herbal shampoo specifically formulated for your hair type may be the answer you have been looking for.

Daily Ritual Tip: Daily scalp massages spreads your skin's natural oils to the hair shafts. Use your fingertips to massage your scalp for 3 min. each day before shampooing.
If you enjoy this site please share it with others.
Shampoo Recipe
Shampoo
For normal hair
1 cup distilled water
1 cup Liquid Castille Soap
30 drops lemon essential oil
30 drops rosemary essential oil
For fine hair
1 cup distilled water
1 cup Liquid Castille Soap
30 drops Peru-balsam essential oil
30 drops bay-laurel essential oil
Elma 11 Hair & Scalp Revitalizer
Use this product in conjunction with your homemade shampoos. All recipes will benefit from this regime. Read about Plant Stem Cells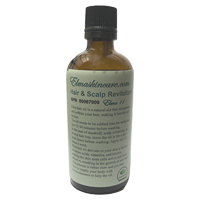 Elma hair & scalp revitalizer delivers to your skin a full set of amino acids, vitamins, and kinetin, making the skin stem cells active and more effective. This results in the growth of new hair.

After 3 weeks your hair will become stronger and healthier.
After 5 weeks your scalp will be cleansed and hair loss will be diminished.
After 3 months the re-growing process will start.

Buy one today and we will send you a 50% off coupon for the second one!
Ingredients
Calendula (Calendula officinalis)
Narrowleaf Plantain (Plantago lanceolata)
Plantain (Plantago major)
Vitamin E Castor Oil (Ricinus communis)
Jojoba Oil (Simmondsia chinensis)
Olive Oil (Olea europaea)
Fragrance Oil
Elma 11 Hair and Scalp Revitalizer is 100% natural, and does not contain steroids, parabens, and artificial preservatives.
Directions
Rub into the scalp and hair 15-30 minutes before washing 1-2 times a week. In the case of dandruff, scalp irritations, or to stop hair loss, leave the oil in for a few more hours before washing. Apply oil 1-2 times a week.
Bring the distilled water to a boil in a small pot. Then remove it from the heat and stir in the shampoo.
Allow the mixture to cool until it is at room temperature.
Add the essential oils and blend.
Transfer the shampoo to either a glass or plastic bottle and use it to wash your hair every day.
Now the question arises how often you must shampoo. Women are advised to shampoo once every 8 to 10 days for normal hair, once every fortnight for dry hair and once every 5 to 8 days for oily hair. I would like to mention that too frequent washing of hair, however good the quality of the shampoo used, can in the long run cause damage to the hair.
Neutralizing Rinse
All shampoos are a little alkaline; in areas with hard water, they may leave a light film on your hair or your scalp. If you live in a region where the water is a problem, use an acidic rinse after every shampoo to neutralize the hair's pH. Mix 1 tsp. of vinegar or freshly squeezed lemon juice with 2 cups of warm water and use this mixture as a final rinse.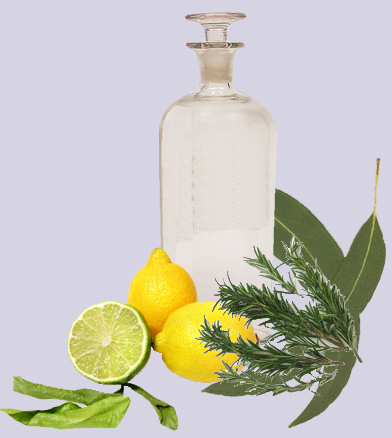 Itchy, Dry Scalp with Dandruff
1 cups distilled water
1 cup Liquid Castille Soap
14 drops rosemary oil
6 drops eucalyptus oil
5 drops of tea tree oil
1/2 teaspoon of jajoba oil
Color Treated Hair, Which Is Also Dry
3/4 cups distilled water
3/4 cup Liquid Castille Soap
1/2 teaspoon Avocado Oil
1 teaspoon Coconut Oil
For oily hair
1 cups distilled water
1 cup Liquid Castille Soap
12 drops rosemary oil
8 drops lavender oil
8 drops Bergamot Essential Oil
Bring the distilled water to a boil in a small pot. Then remove it from the heat and stir in the shampoo.
Cool the mixture - the shampoo - to the temperature of your hand and add whichever essential oils you are using. Pour it into a bottle and use regularly.
Keeping Hair Healthy
After shampooing, rinse with cold water to shrink the pores on your scalp and prevent the overproduction of oil.
Rinse with apple-cider vinegar to encourage your hair to regenerate the natural acidic coating that normally protects it. When the acidic coating is intact, it prevents damage to the hair and scalp to counteract flaking. Vinegar also naturally neutralizes any alkaline residue that remains behind.
If you swim often, especially in chlorinated pools, wear a bathing cap. To keep your hair moisturized, apply conditioner before you put your cap on. Following your swim, rinse your hair to remove any chlorine or salt.
Take Care!
The essential oils in these shampoos may irritate the mucous membranes if they come in contact with your eyes, so you should always keep your eyes closed when you're washing your hair. If some shampoo does get into your eyes, rinse it out immediately with plenty of water to prevent irritation. Pregnant women and epileptics should avoid using bay-laurel, lemon and rosemary essential oils, since they can trigger contractions or seizures; lemon oil can also cause photosensitivity.

Application:
Wet your hands and pour a little shampoo, about the size of a quarter, into your palm. Rub your hands together until the shampoo begins to lather slightly. Apply it to your hair, massaging your scalp with gentle, circular motions, until a thick lather forms. Then run your hands down over the rest of your hair (if it is long) while working in the lather. Rinse your hair and, if necessary, repeat. It is important to rinse your hair thoroughly to remove any residue.
Ingredient Benefits:
Distilled water for clean rinsing: Water that has been distilled is extremely pure; it is free of sodium and trace amounts of solid matter, unlike other kinds of water. It is a good ingredient for natural shampoos, as it doesn't contain minerals that can build up on your hair.
Gentle herbal shampoo as a base: A good base for natural shampoo is a mild herbal shampoo, which can be found in many health-food stores. Buy a soap-based shampoo made with coconut, soy, olive or palm-kernel oil. Another good choice is a herbal baby shampoo. Avoid shampoos that include olefin sulfate, lauramide DEA, cocamide DEA, sodium lauryl sulfate, sodium laureth sulfate, sodium C14-16 or cocamidopropyl betaine, as they tend to be too harsh.
Essential oils for scent and shine: Lemon essential oil can give your hair a healthy shine. Peru-balsam oil conditions fine hair and makes it easier to comb. Rosemary oil is also good for natural shampoos, since it contains components that help invigorate and strengthen both your scalp and your hair.
Alternatives for healthy hair: If you don't want to make a natural shampoo but want something mild, try diluting your normal shampoo by half with distilled water. You can also add essential oils for fragrance; lavender and rosemary oils are good choices.
A pH-Balanced shampoo: Containing no additives or perfumes, a pH-balanced shampoo may be commercially available in ready-to-use form. It is well suited for use in personalizing individual, gentle shampoos and provides an inexpensive alternative to store-bought brands. For a distinctive aroma, add your favorite essential oil. In addition to pleasing aroma, the nourishing, restorative components of the added essential oils will enrich your scalp each time you shampoo.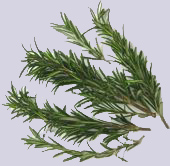 Rosemary oil for a healthy scalp: The component terpineol found in the essential oil of rosemary leaves will stimulate circulation in your scalp, strengthen the roots of your hair and generally promote healthy hair growth. This stimulating effect alleviates hair and scalp problems and prevents damage.
Beautiful hair with lavender oil: The ancient Romans used lavender oil as a special additive to washes because of its effectiveness as a cleansing agent. Lavender oil gives hair a pleasant scent, a silky fullness and a light, fresh appearance.
Natural help for dandruff: If you have dandruff, use a shampoo containing eucalyptus essential oil. Each time you wash your hair, the eucalyptus essential oil will remove existing flakes and help purify your scalp.
Many of you have a busy and hectic lifestyle and even though making your own homemade shampoo is the best alternative to using commercially purchased shampoos and conditioners there isn't always the time available. There are however some excellent shampoos available that are also vegan, gluten-free, sulfate-free, paraben-free, phthalate-free, and cruelty-free.
Join Our Free Newsletter

and
Get This FREE
brand new E-Book

"A-Z Reference Guide"

which includes links to all the recipes on this site plus
Ingredients Benefits
and HOW TO TIPS.
We value your Privacy