Enjoy making your own homemade Bran Bath
It's like having a bath in your cereal bowl.
White Cosmetic clay, also known as White Kaolin clay, is a very fine and light clay that has natural absorbency properties.
If you've never had a bran bath, you've been missing out on a soothing, relaxing experience. Bran is not only good for you on the inside, but it has been used for generations to treat a wide range of skin ailments. Itchy rashes, eczema, painful sunburn and poison-ivy and poison-oak rashes respond well to treatment in a warm bran bath. Skin feels soft and smooth after a bran bath and adding natural ingredients, such as milk, honey and cream, can leave your skin even softer.
For oily skin add white cosmetic clay.

Rub a bran sack against blemishes or rough skin before you dry off. This helps the bran to penetrate and soothe your skin.
If you enjoy this site please share it with others.
Bran Baths Recipe:
For Normal Skin
3 1/2 oz. oat bran
3 1/2 oz. wheat bran
5 tbsp. honey
2 tbsp. sweet cream or milk
For dry, sensitive skin
3 1/2 oz. oat bran
5 1/4 oz. wheat bran
5 tbsp. sweet cream
4 tbsp. honey
For oily, blemished skin
5 1/2 oz. oat bran
3 1/2 oz. wheat bran
1 cup white cosmetic clay
4 tbsp. honey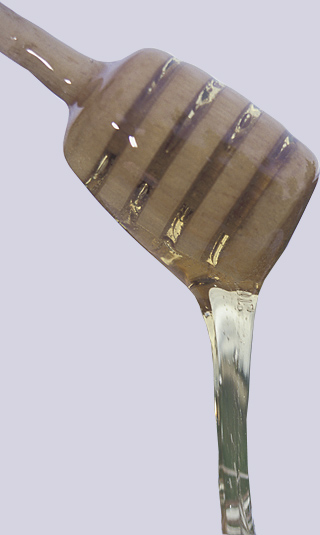 Place the oat bran and wheat bran in an enamel pot with 2 qt. of cold water and bring the mixture to a boil.
Cover, lower heat and simmer for 30 min. Then pour the mixture through a fine sieve. Set the liquid aside.
Place the bran puree in a small cloth or cloth sack, tie it closed and thoroughly squeeze out any excess liquid into the reserved liquid. Set aside.
Add the remaining ingredients to the reserved liquid and mix well.
Run a comfortable warm bath and add the liquid and the bran sack to the bathwater.
While bathing, squeeze the sack gently from time to time to ensure that all the beneficial components of the bran are fully extracted.
Relaxing Scents
Add a few drops of your favorite essential oils to perfume a bran bath and complement its soothing effect. The honey that is already in the bathwater acts as a natural emulsifier for the oils. Lavender essential oil is particularly good in the bath, as it is beneficial for the skin and helps to heal wounds. Its relaxing properties enhance the bran's effect.

Application:
Before getting into the tub, add all ingredients to bathwater. The water temperature should not exceed 120ºF; higher temperatures will dehydrate your skin and increase blood flow. Bathe for 20 minutes and then gently dry your skin. Cover yourself with a warm blanket and rest for about an hour. This will enhance the relaxing effect of the bran bath.
Ingredient Benefits:
Oat bran for smooth skin: Bran from milled oats contains small amounts of salicylic acid and enzymes that stimulate circulation and gently exfoliate the skin. Oat bran is beneficial for all skin types.
Wheat bran to nourish the skin: Wheat bran, produced by milled wheat flour, contains B-complex vitamins. It gently cleanses the skin and is especially good for sensitive skin, eczema and psoriasis.
Honey for minor inflammations: The enzymes and organic acids in raw honey helps to soften the skin, while giving it a warm sheen. Honey is also mildly antibacterial and can help heal minor inflammations.
Cream and milk for dry, delicate skin: Sweet cream contains fat, which softens and nourishes dry, flaky skin and keeps it smooth and elastic. If you have normal skin, you can use milk instead of cream; it is less heavy, but it also supplies the lipids that enhance the skin-softening effects of a bran bath.
White cosmetic clay to treat blemishes: White cosmetic clay is high in calcium, silica, zinc and magnesium, which are beneficial for oily, blemished skin. The clay's mildly drying and disinfectant properties help heal existing blemishes and inflammations, while preventing new ones from forming.
Join Our Free Newsletter

and
Get This FREE
brand new E-Book

"A-Z Reference Guide"

which includes links to all the recipes on this site plus
Ingredients Benefits
and HOW TO TIPS.
We value your Privacy