Enjoy making your own homemade Relaxing Baths
For restful sleep, treat yourself to a cup of bedtime tea, after a relaxing bath.
Relaxing baths help alleviate a general state of exhaustion and induce restful sleep, during which your body can recover and charge itself with new energy. Herbal bath formulas work by being absorbed through the skin and through inhalation of the steam. Using freshly dried, organically grown fragrant herbs is best.
passionflower leaves and flowers
valerian root
hops flowers
lavender blossoms

Tip: To evenly disperse an herbal oil in your bath, try the following method: Add 3 tbsp. of 80-proof vodka to 1 tbsp. of base oil and 10 drops of essential oil. Shake well before adding to your bathwater.
If you enjoy this site please share it with others.
Relaxing Baths Recipe
Restorative Baths
For trouble falling asleep
2 oz. passionflower leaves and flowers
1 oz. valerian root
1 oz. violet blossoms
For peaceful, restful deep sleep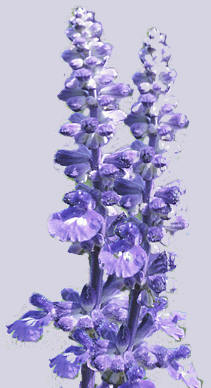 2 oz. hops flowers
1 oz. lavender blossoms
1 oz. Siberian-ginseng root
For overworked body and mind
2 oz. chamomile flowers
1 oz. lemon-balm leaves
1 oz. St. John's wort or catnip leaves
Place the dried leaves, blossoms and roots into an enamelware pot. Pour 1 qt. of boiling water over the mixture and simmer, covered, for about 20 min.
Start your bath; when the water is ready, pour the herb blend through a sieve and add the liquid to the bath.
Squeeze any extra moisture from the reserved herbs and place them in cotton sachet or a small muslin bag with a draw string. Tie the bag shut and add to the bathwater. Squeeze the herb sachet from time to time as you soak.
Quick Relaxing Bath
Use this relaxing bath recipe only at night, since the essential oils have a powerful relaxing effect and can induce sleep.
1 tbsp. sunflower oil
4 drops Peru-balsam essential oil
4 drops valerian essential oil
2 drops basil essential oil
Mix the sunflower oil and essential oils.
Add the oil mixture to your bathwater as the tub is filling. Bathe for 20 min.
Note: Instead of using all sunflower oil, you can try Turkey red oil (sulfated castor oil), if available; it has been treated with sulfuric acid, making it more water-soluble. However, it can dry out your skin, so add 1 tsp. of sunflower oil to counteract the effect.
Bedtime tea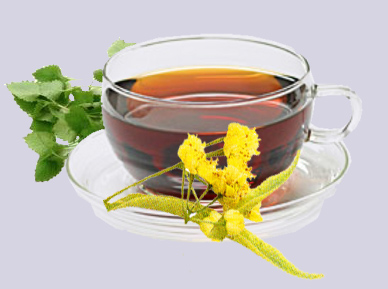 After a relaxing bath, treat yourself to a cup of bedtime tea. Place 1 tsp. each of linden blossoms and lemon balm in 1 cup of boiling water, steep for 5 min. and strain. Also, if weather permits, leave your bedroom window open at night. The fresh air will help promote sound sleep while stale air and toxins escape from your window.

Application:
Wait until the bathtub is full before adding any herbs, to keep the sedative vapors from escaping too soon. The water temperature should be about 110ºF, to ensure a gentle effect on your circulation. Bathe for 20 minutes, and then go to bed, or rest - covered up to keep warm - for a minimum of 30 minutes.
Ingredient Benefits:

For relieving nervousness: The components in the roots of valerian, passionflower leaves and flowers and violet blossoms can calm irritated nerves, encourage peacefulness and strengthen the nervous system in general.
To help you sleep: The dried blossoms of hops and lavender have sedative and toning effect on the whole body. They facilitate falling asleep and aid restful, deep sleep. Chamomile blossoms help dispel restlessness and gently calm the body and spirit, setting the stage for peaceful sleep.

For mental and physical stress: When stress levels run high, delicately scented lemon-balm leaves can help relieve symptoms by combating muscle and nervous tension. Siberian-ginseng root can be beneficial in reducing stress levels, but if you are pregnant or suffer from epilepsy, avoid using them.
To relax: Peru-balsam essential oil, with its earthy and vanilla-like scent, can have a powerful calming and soothing effect on the whole body. Spicy basil oil is well suited to regenerating body and spirit. Caution: Do not use basil essential oil if you are pregnant or have epilepsy.
Join Our Free Newsletter

and
Get This FREE
brand new E-Book

"A-Z Reference Guide"

which includes links to all the recipes on this site plus
Ingredients Benefits
and HOW TO TIPS.
We value your Privacy