Enjoy making your own homemade Facial Compress
What Temperature? - Proper compress temperature depends solely upon the skin type to which it is applied.
When making your own homemade facial compresses you have the opportunity to select from a wide variety of herb and flower mixtures that best suit your skin condition and type. Facial compress application temperatures vary with particular usage; hot compress for instance is relaxing and prepares the skin for cosmetic treatments while a cool compress invigorates the skin making it look rosy and healthy.

Tip: Liquid makeup spreads more evenly if you briefly apply a lukewarm compress beforehand. This moistens and softens the skin, allowing makeup to glide smoothly.
If you enjoy this site please share it with others.
Facial Compress Recipe:
Cold compresses refresh the skin, while warm compresses are relaxing. Warm and cold compresses can be alternated to stimulate circulation. Caution: If you have couperose, a skin condition that is characterized by thin, reddened and sensitive skin, environmental damage or broken capillaries, you should not use either hot or cold compresses.
For combination skin
3 tbsp. dried linden flowers
2 tbsp. dried witch-hazel leaves and twigs
1 tbsp. dried fennel seeds
For sensitive skin
3 tbsp. dried fennel seeds
3 tbsp. dried red-clover flowers
For dry, mature skin
3 tbsp. dried red-clover flowers
2 tbsp. dried fennel seeds
1 tbsp. dried peppermint leaves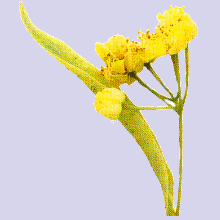 For all skin types
3 tbsp. dried linden flowers
3 tbsp. dried red-clover flowers
For blemished skin
3 tbsp. dried witch-hazel leaves and twigs
2 tbsp. dried linden flowers
1 tbsp. dried peppermint leaves
Pour 2 qt. boiling water over the herb-and-flower mixture of your choice, cover and steep for about 15 min.
Strain the infusion through a fine sieve
After the tea has been brought to the proper temperature, immerse a cotton or linen cloth in it. Wring out the cloth.
Completely cover your face with a compress and press it down lightly with your hands. Keep it in place for about 5-10 min.; then moisten it again and reapply. Repeat this process 2-3 times.
Pat you face dry with a soft cloth, and then apply the appropriate cream for your skin type.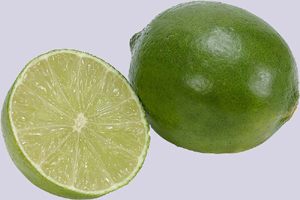 Application:
Wash your face with a mild cleanser that's designed for your skin type. Dip a cloth into the infusion of your choice and thoroughly wring it out; then the compress on your skin. Lie down comfortably while applying the compress and breathe deeply, which will help you relax. Leave the compress on your face for 5 - 10 minutes. Compresses can be used up to several times a week on all skin types.
Ingredient Benefits:
Red clover to soothe: Red-clover flowers contribute anti-inflammatory substances that gently condition dry, sensitive skin and help alleviate mild sweating.
Peppermint to refresh: A compress using peppermint makes skin feel cool and refreshed, and the herbs toning effect can rejuvenate slack, tired facial skin. It also stimulates perspiration, which encourages the elimination of waste products through the skin.
Witch hazel for toning: Witch-hazel leaves and twigs serve as a gentle astringent, which naturally refines the surface of the skin. They are excellent for conditioning all skin types, from oily to normal.
Lime to invigorate: Freshly squeezed lime juice is slightly astringent and antiseptic. In a compress liquid, lime juice supports the invigorating effect of a cool facial treatment, as its sharp aroma eliminates fatigue. To make a quick, refreshing compress, combine the juice of half a lime with 1 quart of cool water. Take care to keep the compress away from your eyes and do not use it on sensitive or acned skin.
Join Our Free Newsletter

and
Get This FREE
brand new E-Book

"A-Z Reference Guide"

which includes links to all the recipes on this site plus
Ingredients Benefits
and HOW TO TIPS.
We value your Privacy