When food is metabolized by the body the end products are either acidic or alkaline. Acids are compounds of elements which give away hydrogen ions, Alkalines are compounds of elements which attract hydrogen ions. The body needs both Acids and Alkalines for its metabolism but we have more difficulty getting rid of Acids than Alkalines. It is therefore easy for an accumulation of excess acids to occur which can cause us to become ill. To avoid this, aim for a diet which is 70% Alkaline and 30% Acid.

To achieve a more alkaline diet you can consider replacing the following items in your diet:
Bread
Wheat, Spaghetti, Macaroni
Chocolate & Cocoa drinks
Tea, Coffee
Barley cup
Soya products
Rice, Oats, Porridge

Bread based on sprouts such as Buckwheat bread
Buckwheat and Millet Spaghetti
Carob based products
Herbal Teas & Fermented Herbal Teas
Quorn products
Millet or Buckwheat porridge
The following table of Alkaline/Acidity was developed by the Swedish man Ragnar Berg in the 1930's.
Cucumber (+31)
Dried Figs (+28)
Raisins (+16)
Dried Rose Hips (+15)
Tomatoes (+14)
Lettuce (+14)
Mandarin oranges (+12)
Celery (+11)
Oranges (+10)
Carrots (+10)
Lemons (+10)
Leeks (+9)
Endive (+9)
Spinach (+9)
Gooseberries (+9)
Chives (+8)
Buckwheat (+8)
Millet (+8)
Grapes, Dried Dates (+7)
Bananas (+7)
Potatoes, peeled (+7)
Blackberries (+7)
Plums (+6)
Cabbages (+5)
Apricots (+5)
Peaches (+5)
Blueberries (+4)
Black Currants (+4)
Milk (+4)
Apples, Pears, Cherry (+3)
Onions (+3)
Strawberries (+2)

Rice with husk (-51)
Bran (-39)
Whole Wheat (-38)
Oat Flakes (-30)
Eggs (-23)
Rye Bread (-22)
Meat (all) (-10 to -19)
Fish (all) (-10 to -19)
Whole Rye (-17)
Cheese (-17)
Cottage Cheese (-17)
Peanuts (-15)
Asparagus (-14)
Corn (-14)
Rice, polished (-11)
Wheat Bread (-11)
Soya Beans (-10)
Rye Crispbread (-9)
Brussel Sprouts (-9)
Wheat Flour (-8)
Brown Beans (-8)
Butter (-6)
Yellow Peas (-4)
Green Beans (-4)
Margarine (-4)
Artichokes (-4)
Almonds, Hazel (-1)


RECIPES

As a bonus to this article, I have included below some common Skin care recipes which I use which when combined with the above diet can have significant benefits.

1) Eczema Oil (makes 100ml) 'Dry Eczema'

30ml Borage Oil (Starflower)
2ml A-Vit palmitate
20ml E-Vitamin Oil (100%)
40ml Thistle Oil (Safflower Oil)
8ml Jojoba Oil


2) Eczema Oil (makes 100ml) 'Wet Eczema'


30ml Borage Oil (Starflower)
10ml A-Vit palmitate
20ml E-Vitamin Oil (100%)
39ml Thistle Oil (Safflower Oil)
1gr Zinc

3) Face Oil (for mature / dry skin)

5ml Macadamia nut Oil
5ml Jojoba Oil
10 ml Borage Oil
5ml E-Vitamin Oil
3ml Rosehip Oil

4) Face Oil (to prevent wrinkles)

30ml E-Vitamin Oil
34ml Evening primrose Oil
34ml Thistle Oil,
2ml A-Vitamin Palmitate


Article reprinted with permission from http://www.aromantic.com
© Copyright Aromantic 2002-2004

About the Author:

Kolbjørn Borseth of Aromantic specialises in empowering people of
all levels in making their own highly effective natural skin care
products. Through his website customers are able to access many
free resources as well as being able to order all the raw
materials, equipment and know-how required to make aromatherapy
products, creams, shampoos, soaps and cosmetics.

Visit Kolbjørn's Natural Skin Care web site at:
http://www.aromantic.co.uk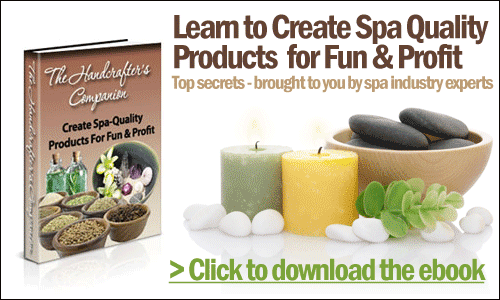 Click Here! To discover how to create your own pampering bath and body products and transform your home into your own luxurious spa oasis!

Never pay for gifts again! Customize soaps, oils and beauty products for your friends. Join Our Free Newsletter and
Get This FREE
brand new E-Book

"A-Z Reference Guide"

which includes links to all the recipes on this site plus
Ingredients Benefits
and HOW TO TIPS.
We value your Privacy