Vitamins on the Skin

We would all like to stay forever young and keep our skin like that of a newborn baby, but it is not possible. We can however reduce the skin's ageing process which starts to deteriorate as soon as we are born when the free radicals start the oxidation (destruction) process of all our connective tissues. We slow this process by using anti-oxidants like Carotene and Vitamins A, D and E.

Oxidation is the same process, which affects the skin, but it also affects creams and base oils as soon as they are made. In creams and oils, the free radicals start to feed themselves on the oil molecules and the destruction eventually renders the cream rancid.

Hempseed, Evening Primrose and Rose Hip Oil go rancid after 5 - 6 months without using E-Vitamin Oil. Food-grade E-Vitamin Oil is the easiest and safest to work with. E-Vit oil acts as a barrier for the other ingredients in the product. The free radicals attack and start to feed on the most potent molecules in the blend (which in this case is E-Vitamin Oil). The other ingredients are then safe.

This destruction of E Vitamin can take 1.5 - 2.5 years. The smallest amount of E-Vit oil to add is 0.5% which will prolong the shelf life from 5 - 6 months to 1- 3 years. A cream is prolonged from 6 months to 1.5 - 2 years. In the destruction process of the E-Vitamin Oil, there are no waste materials created. When the E-Vitamin Oil molecules are destroyed, the other raw materials are attacked which makes the product rancid.

This same process occurs in the skin, but unfortunately you need to apply E-vitamin oil every day to protect the skin effectively.

0.5% E-vitamin oil is only enough to be an anti-oxidant for the product ingredients. For skin protection you need to increase the amount from 2 - 3% up to 30%. This can easily be blended into your base oil. Applying 30% E-Vitamin Oil keeps the skin in good condition and actually increases the growth of new skin cells. It also increases the circulation, so don't worry if your skin gets slightly reddish. You can safely use up to 50% E-Vitamin Oil. It is a greasy substance so if you have oily skin you may need to combine it with a high dosage of thin, dry vegetable oil.

Many people tend to use wheatgerm as an anti-oxidant. However wheatgerm from factories goes rancid within a few weeks. This is because it contains very little E-Vitamin Oil (0.4 - 0.5%). It has a large amount of Linoleic acid that makes this rancidity process even faster. This is why the smell of wheatgerm is normally so bad. A rancid product accelerates the rancidity process of the skin and through that we get wrinkles.

When I started my own skin care factory in Sweden in 1985, we had little knowledge of these properties for wheatgerm and used 5% wheatgerm in all our products. The shelf life of my creams was just 8 - 9 months before it went rancid. A friend and researcher into E-Vitamin Oil convinced me to use 100% foodgrade E-Vitamin Oil and the shelf life more than doubled. So if you want to double the shelf life of your skin you can use E-Vitamin Oil. Professional cosmetic products rarely use wheatgerm these days.

Aromantic now use natural E-vitamin oil which comes from Sunflower seeds. We mostly use artificial foodgrade 100% E- vitamin oil in products. Natural E-vitamin oil is active as soon as it makes contact with the skin and is better for healing purposes. Artificial E-vitamin oil is active in the base oil or cream and is therefore better than the natural variety as an anti-oxidant.

Wheatgerm and E-vitamin oil should not be confused as a preservative as they do not preserve the products from bacteria and fungus. For that you need to use proper preservatives.

Vitamins for Hair

There are certain vitamins which can be used in hair care products. Vitamins are most effective in hair packs which are allowed to stay in and work on the hair for an extended length of time. This gives them the chance to attach themselves to the strands of hair and work on them effectively. There is not much point in using vitamins in body soaps as these are washed off long before they get a chance to have any effect. D-Panthenol (pro-vitamin B5) is the vitamin which is most used.

D-Panthenol INCI name: Panthenol

This ingredient is currently fashionable under the name pantothenic acid or pro-vitamin B5. D-Panthenol binds water in the outer layer of the skin. It penetrates into the skin and into the top layer of the nails. It also penetrates into the hair follicles and strands of hair, creating a protective film and making the hair soft and pliable. Different experiments with D- Panthenol have shown that it:

1) Promotes cellular growth, which speeds healing in the case of burns, acne, sores etc.

2) Soothes itchiness and infections of e.g. the scalp

3) Is anti-bacterial

4) Increases pigment production and reduces the damaging effects of sunlight.

D-Panthenol can be used in skin and hair care products in doses of 3-6% of the 75% solution D-Panthenol. It is good for dry, thin and sensitive hair.

Vitamin A INCI NAME: Retinol Palmitate

This vitamin plays an important role in the functioning of the eyes and the making of new skin and mucous membranes. It prevents infections in the mucous membranes (respiratory). This vitamin nourishes the skin, counteracts inflammations and protects cell membranes and other structures within the cells from the damage caused by free radicals and in this way helps to prevent skin disorders. Vitamin A occurs naturally in liver, fish oils and egg yolk (primarily as Retinol). The daily recommended intake for adults is 2.500-5000 IE. Excess vitamin A is stored in the liver. With larger doses (50.000-100.000 IE pr. day) the liver is unable to store the excess and this is then spread around the body and can cause symptoms such as headache, hair loss, feeling unwell and fatigue.

Vitamin A is produced synthetically. Natural compounds can be used e.g. those found in betacarotene or essential oils. Retinyl palmitate is absorbed by the skin. It is used in skin care products for dry, ageing, lifeless skin, also in the treatment of acne, eczema and psoriasis. Vitamin A increases blood flow, stimulates the skin and protects against sunburn. Vitamin A is also used in anti-wrinkle creams where it is claimed to 'remove' wrinkles.

Vitamin C INCI name: Aocorbyl Phosphate

Vitamin C is essential for the formation of collagen. Insufficient vitamin C in the diet results in an inability to add hydroxyl groups to growing collagen fibers.

In addition, the skin is the first line of defense against many environmental assaults. It is here that Vitamin C also serves as an antioxidant by scavenging free radicals. These are highly reactive chemical species that are generated in cells and tissues by sunlight, tobacco smoke and also many seemingly normal metabolic processes that involve oxygen from the atmosphere. These scavenging reactions deplete the level of Vitamin C and so it makes sense to apply it topically to those areas where it can boost needed antioxidant protection.

Vitamin E INCI name: Tocopherol

Vitamin E is the name given to several tocopherols of which alpha-tocopherol is the most active. Alpha-tocopherol can be produced chemically (dl-alpha-tocopherol) or be extracted from, for example, soy beans and sunflower oil. Natural vitamin E more reactive than its chemically produced counterpart with the same vitamin content.

The tocopherols operate and are active both in the product and on the person's skin and inner organs. The need for tocopherols in products or in the human body will depend on the amount of compounds prone to oxidisation such as polyunsaturated fatty acids which are present. The more polyunsaturated fat one eats, the more tocopherol one will need. Similarly the more polyunsaturated fat in a product, the more tocopherol it will need to contain.

Tocopherols protect against the side effects of radiotherapy and cytotoxins. Free radicals are formed during exposure to sunlight, during the breaking down of environmental pollutants and during the oxidation of oils when exposed to heat or sunlight. Vitamin E applied to the skin will penetrate it and take care of the free radicals. The vitamin will absorb the sun's dangerous ultra- violet rays which are responsible for the reddening of the skin, sunburn and more serious burns. Ultra-violet rays and the free radicals age the skin more quickly reducing its elasticity and creating wrinkles. Vitamin E therefore works to prevent wrinkles, stimulates the blood circulation and regulates the skin's elasticity.

In ointments and creams vitamin E will help to heal cracks and sores in the skin and will remove scars with regular use over a longer period of time. Taken internally, high doses are not dangerous but can raise blood pressure. Very high doses can also cause stomach problems and fatigue.

Recipes for Blended Skin Oils with Mega-doses of Vitamins

The following blended oils are from Earling Urt who is an expert on vegetable oils and megadozes of vitamins for skin care products.




Article reprinted with permission from http://www.aromantic.com
© Copyright Aromantic 2002-2004

About the Author:

Kolbjørn Borseth of Aromantic specialises in empowering people of
all levels in making their own highly effective natural skin care
products. Through his website customers are able to access many
free resources as well as being able to order all the raw
materials, equipment and know-how required to make aromatherapy
products, creams, shampoos, soaps and cosmetics.

Visit Kolbjørn's Natural Skin Care web site at:
http://www.aromantic.co.uk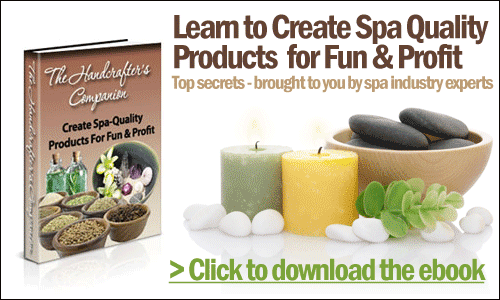 Click Here! To discover how to create your own pampering bath and body products and transform your home into your own luxurious spa oasis!

Never pay for gifts again! Customize soaps, oils and beauty products for your friends. Join Our Free Newsletter and
Get This FREE
brand new E-Book

"A-Z Reference Guide"

which includes links to all the recipes on this site plus
Ingredients Benefits
and HOW TO TIPS.
We value your Privacy