The Health Benefits of Natural Products such as zinc-oxide powder.
Alphabetical List of Ingredients

Benefits

Z

Zinc-oxide powder to neutralize odor: Zinc-oxide powder is obtained from the mineral zincite. The powder has a slightly greasy consistency and will make your homemade deodorant appear milky. It has excellent properties for neutralizing body odor, will not irritate the skin and is slightly antiseptic and astringent. Since it is not completely water soluble, the powder tends to separate from liquids over time. Make sure to shake the deodorant before use. Recipe for Herbal Deodorant

If you enjoy this site please share it with others.

If you have a website Link to Us.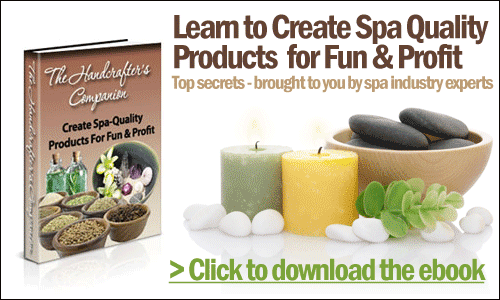 Click Here! To discover how to create your own pampering bath and body products and transform your home into your own luxurious spa oasis!

Never pay for gifts again! Customize soaps, oils and beauty products for your friends. Join Our Free Newsletter and
Get This FREE
brand new E-Book

"A-Z Reference Guide"

which includes links to all the recipes on this site plus
Ingredients Benefits
and HOW TO TIPS.
We value your Privacy